SELECT QUALITY BRAKES THE FIRST TIME

You've been having trouble with the brakes on your car and you take your vehicle to your trusted mechanic for a thorough inspection. He comes back with the verdict and it's what you suspected - it's time for a new set of brake pads.
Before work can begin, your mechanic reviews the quote with you and gives you a choice of two different brake pads - a cheaper part and a premium part. Which part should you choose?
In most situations, selecting premium replacement parts for your repair job will give you the results you want. Using premium parts means you'll get the performance and features that that the car manufacturer intended.
When you select premium brake parts for your car, truck or SUV, you can rest easy knowing that you have selected the best brake parts for your vehicle.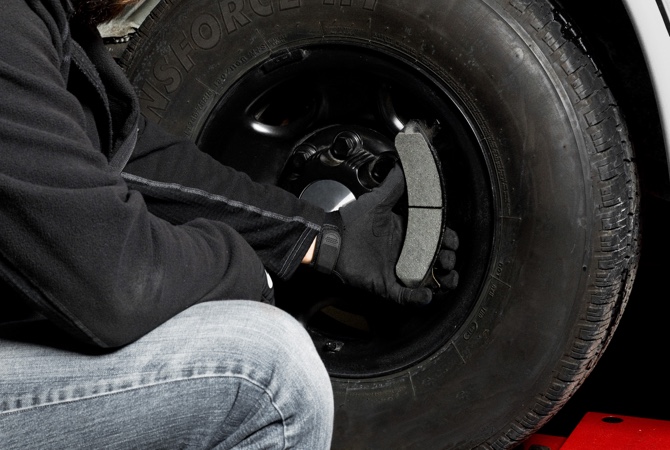 You'll have the peace of mind that your vehicle has the features you need to keep your family safe on the road.
If you aren't sure which part to choose, take the time to do a little research on your own. Between manufacturer websites and independent sites for the do-it-yourselfer, the Internet will help you make an informed decision.
Additionally, if you are only presented one option and don't feel comfortable with the part that you are being offered, don't be afraid to ask your mechanic for an alternate option.
Remember, it's your vehicle; you owe it to yourself and your passengers to make an informed decision.
Bottom line? You count on your vehicle to operate at peak performance every time you turn the key. Be sure to insist on high-quality premium parts when having your car serviced by your local repair shop.
Learn more about quality brake parts, find your car part, or find where to buy your auto part today.
The content contained in this article is for entertainment and informational purposes only and should not be used in lieu of seeking professional advice from a certified technician or mechanic. We encourage you to consult with a certified technician or mechanic if you have specific questions or concerns relating to any of the topics covered herein. Under no circumstances will we be liable for any loss or damage caused by your reliance on any content.