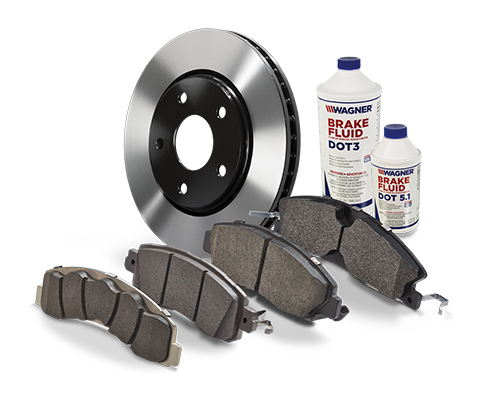 Wagner® is the innovator in braking technologies for passenger car, medium-duty and commercial applications. Wagner sets industry standards with leading engineering expertise and a commitment to ensuring that our parts deliver superior braking performance. With comprehensive coverage, Wagner Brake provides all the components necessary for a complete brake repair. Our premium products offer exceptional quality for all the latest applications.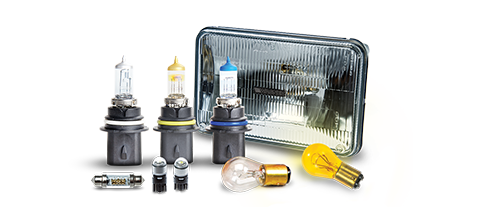 Wagner® lighting products have been on the leading edge of auto lighting since the development of the sealed-beam headlamp. With an exclusive focus on automotive lighting, customers benefit from proven expertise in engineering and manufacturing OE components for the world's major automotive manufacturers. With comprehensive coverage, Wagner is enhancing driving visibility and safety for all your automotive replacement lighting needs.

TIMELINE
2016
Wagner® OEX

Wagner launches Wagner® OEX, the next generation in Wagner Brake Technology that provides premium stopping power for SUVs, CUVs and pickups.
2015
New Branding
Wagner launches distinctive new Brand Identity and product lineup: Wagner TQ®, Wagner QS™, and Wagner SD™
2014
TRUVIEW® PLUS LED
Wagner introduced to the marketplace Wagner TruView® PLUS LED miniature lamps, engineered to deliver 10+ years of performance, while projecting a whiter, brighter and deeper pattern of light.

2013
100% LOW COPPER
Wagner ThermoQuiet® CeramicNXT® formulations meet OE21™ Low Copper requirements eight years before mandate.
2012
Wagner ThermoQuiet
®

CeramicNXT®


Wagner incorporated ThermoQuiet® CeramicNXT® brake pad formulations for low copper, less dust and longer pad life.
New Lighting Line-Up Launched
Wagner launched a new premium line-up of capsule lighting, including Wagner NightDefense™, Wagner BriteLite™ and Wagner TruView® PLUS, with differentiated features and benefits.
2008
Laser-Shaped Friction
Introduced Laser-Shaped Friction™ technology into the ThermoQuiet® line.
R & D FacilitY
Wagner opened a state-of-the-art testing facility in Plymouth, Michigan.
2003
PACE™ Award winner
Wagner Brake recognized for automotive innovation.
2000
Achieves #1 Position in Market
Wagner Brake re-launched as a full line offering.
1998
WAgner Lighting
As part of its acquisition, Federal-Mogul obtained the Wagner Lighting brand from Cooper Industries.
1990s
Introduced Wagner ThermoQuiet® LT
The world's first one piece brake pad featuring exclusive Integrally Molded Insulator (IMI™)
Developed for light truck applications, Wagner ThermoQuiet® LT featured exclusive Integrally Molded Insulator (IMI™).
1966
DUAL CYLINDER
Dual cylinder brakes systems were introduced by Wagner based on a concept the company had patented in 1926.
1960
DUAL-TANDEM
Wagner developed the dual-tandem master cylinder.
1956
TUNG-SOL
Wagner merged with Tung-Sol to become the largest manufacturer of automotive light bulbs.
1955
RUBBER COMPOUND
Wagner pioneered the use of high-temperature-resistant rubber compound and high-boiling-point brake fluids.
1953
DOUBLED IN SIZE
Wagner plant capacity doubled in ten years and Wagner now employed a record 8,000 employees.
1946
STUDEBAKER
Studebaker introduced Wagner self-adjusting brakes on its' vehicles.
1912
MINIATURE LIGHT BULBS
As automobile lighting transitioned from acetylene fuel and kerosene lanterns, a new industry was starting to grow, that of electric light bulbs for automobiles. An early player in market was Tung-Sol.
1909
The Horseless Carriage
Wagner engineers, always looking for new opportunities and applications, began to look at the horseless carriage, as the automobile industry moved beyond being a rich man's plaything in the Gay Nineties to a true growth industry for the world. Wagner experimented with electric starters, electrical charging stations, storage batteries and even built a prototype electric car.
1891
wagner
H.A. Wagner started the Wagner Electric Manufacturing Company in two rooms on Olive Street in St. Louis, Missouri. The company's first product was a self-starting motor for a desk fan, meaning no more hand cranking, a major breakthrough, as the electric fan held much the same appeal in the 1890s as air conditioning does today.