Wagner® Brake Continues its Market Leadership with Aggressive Expansion of its Brake, Rotor and Hydraulic Lines
Expansion includes 98% coverage for its premium E-Shield® Rotors; nearly 930 new parts offered in 2016
Southfield, Mich., February 6, 2017… Wagner®, the global leader in braking innovation from Federal-Mogul Motorparts, has aggressively grown its application coverage by 926 brake, rotor and hydraulic part numbers. Wagner is a premium, trusted, single source of complete brake service solutions for today's North American, Asian and European vehicles.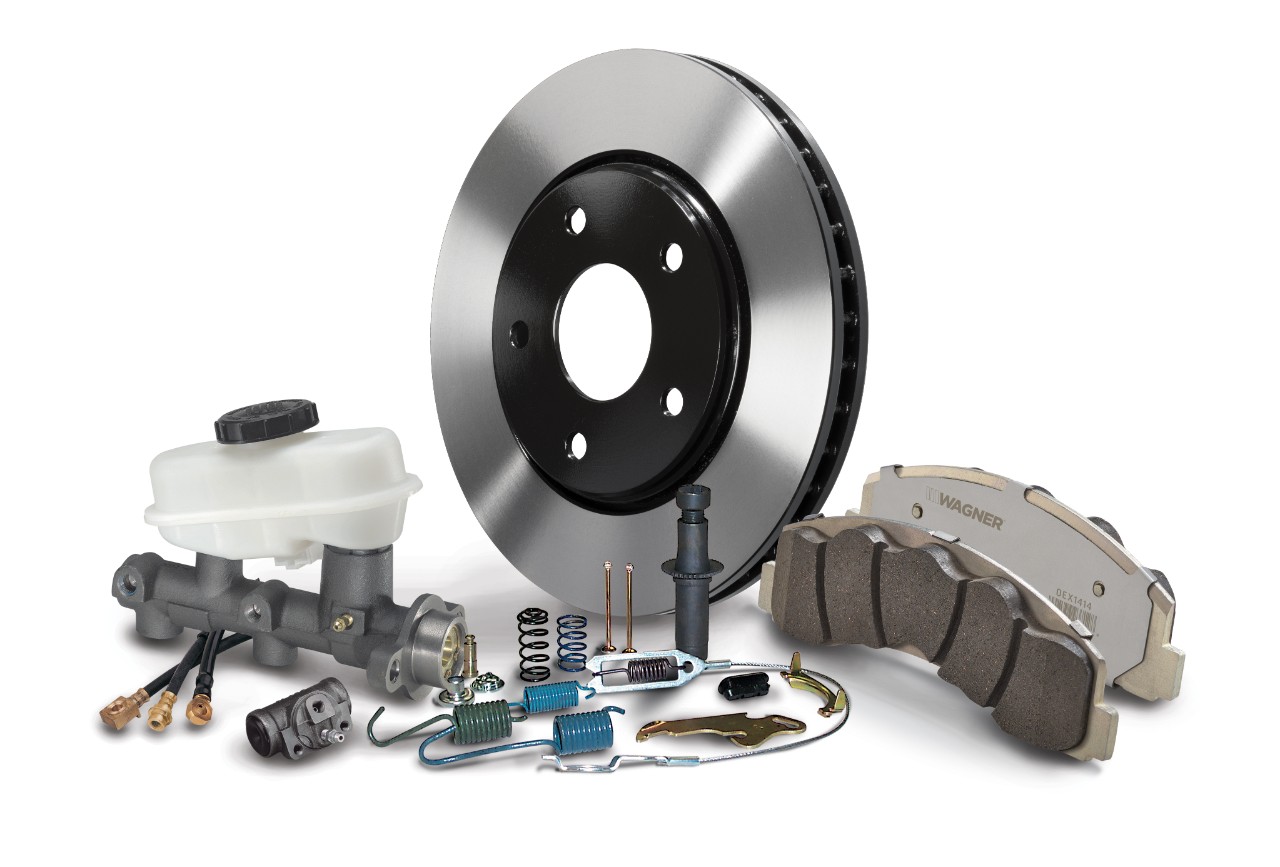 Wagner added 462 new premium E-Shield Rotors, now covering 98% of the VIO. These rotors are manufactured with an electrostatic coating that inhibits corrosion, an attractive look for open spoke wheels and easy removal for service. E-Shield Rotors feature a turned smooth finish for proper and faster seating of the brake pads, and are also built to tight tolerances to ensure balance with unique, application-vane designs for better cooling capabilities.
Wagner also introduced 427 new hydraulic parts, now covering 95% of the vehicles on the road today. Wagner hydraulics feature innovative engineering and exceptional quality control, manufactured to OE and material design specifications and tested to meet or exceed SAE standards.
Wagner introduced new part numbers for its Wagner OEX brake pad product line, providing patent-pending, customized braking designs for millions of trucks, SUVs and CUVs in operation, bringing total coverage to 98%. Additionally, Wagner increased its ThermoQuiet® ceramic disc brake coverage to 99% throughout the year.
"Wagner continues to be the leader in premium aftermaket braking," said Christopher Battershell, director, braking product management, North America, Federal-Mogul Motorparts. "Wagner's aggressive commitment to expand its product offerings across the board increases repair opportunities and makes it the installer's single source to fully restore a vehicle's brake system to its optimal performance level,"