The "One-Piece"
Brake Pad that
Provides Quieter
Braking.
Wagner® ThermoQuiet® brake pads are the quieter, "one-piece" brake pads. They feature Integrally Molded Sound Insulator (IMI™) that integrates the friction material, backing plate and insulator into a single high strength component. The application-specific design spreads out heat, sound and vibration over a much larger surface area for quieter operation. A unique application-specific laser-shaped friction optimizes pad-to-rotor interface for better braking performance.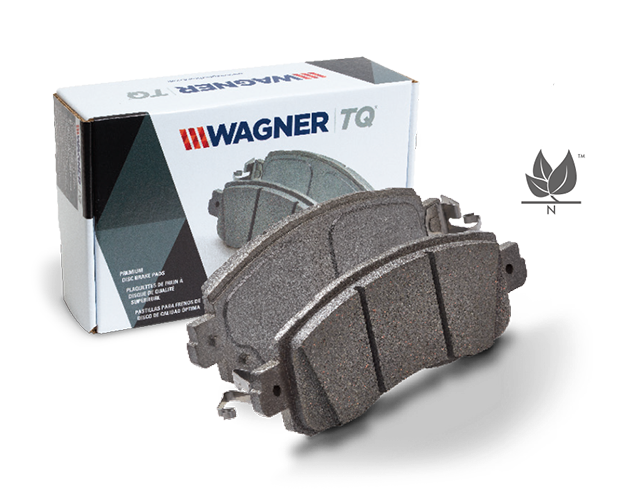 WAGNER THERMOQUIET® CERAMICNXT®
OFFERS ADDITIONAL BENEFITS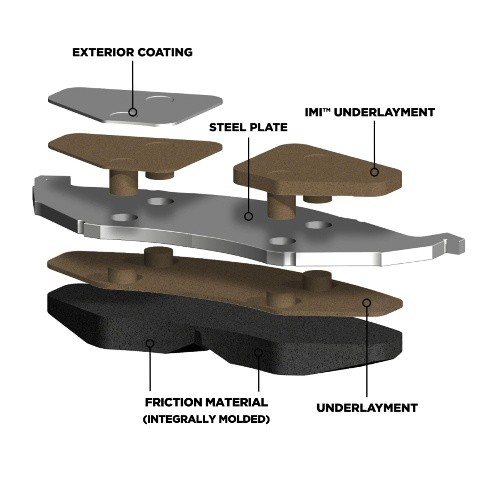 The proprietary Wagner® OE21™ formulations feature a complex matrix of materials that replicate the functions of copper while setting new benchmarks and providing across-the-board improvements in NVH control, stopping power, durability and dusting characteristics.

Wagner OE21 Low copper friction formulations compared to our previous ceramic pad performance. Results may vary by application.