Lighting the Way
Your headlights are one of the most important safety features of your vehicle, making it possible for you to see in the dark, in inclement weather, and be seen by other motorists. Having a burned-out headlight replaced as soon as possible is a high priority. Rather than just grabbing any replacement light bulb, take some time to research your options. Check out this headlight buying guide from Wagner® to help you make the right choice.
Types of Replacement Light Bulbs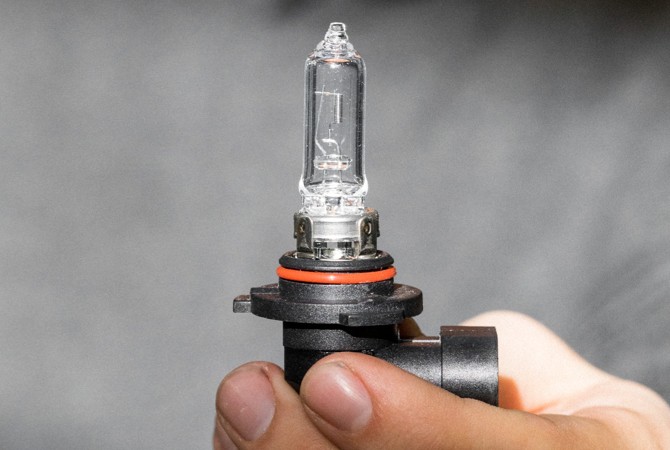 Most of today's late model vehicles are equipped with one of three main types of headlight bulbs: the original halogen capsule, xenon High Intensity Discharge (HID), and Light Emitting Diode (LED). A fourth type of replacement lighting that is primarily found in older vehicles are sealed beams.
Halogen capsules are the tried-and-true bulb of the industry. Standard on many vehicles leaving the factory, halogen capsules use a tungsten filament in a variety of gas-filled mixtures to produce light when the filament is heated by electric current. Though they primarily use halogen, some premium versions use other gases such as xenon, argon and krypton.
As the most common headlight bulb type in the market, your replacement choices vary greatly. Options range from a standard replacement halogen capsule that provides the same performance your vehicle was equipped with from the factory to premium capsules that use different gas mixtures to offer improved performance and appearance for your visibility.
Standard Capsule
Original equipment performance.
Long Life Capsule
Bulb life is extended thanks to high internal pressure and gas mixture that minimizes tungsten filament wear.
Premium Capsule
Different combinations of brightness (lumens – measure of light output) and color temperature (color of light spectrum produced measured in Kelvin, noted as K) are used to achieve the desired output. While these bulbs are usually brighter and whiter with increased down road visibility vs. standard lamps, the increased energy output can shorten bulb life.
High-intensity discharge (HID) bulbs deliver greater visibility and longer life. Known for their bright white light with a hint of blue, HID lamps boast brighter light and a more enhanced beam than standard capsules and most premium capsule options.
Rather than using a filament, HID bulbs use an electric charge to ignite the xenon gas to produce light. On average, HID replacement light bulbs can generate two to three times as many lumens as the standard halogen capsule and last twice as long (or even longer). However, HID bulbs can be costly in comparison to halogen capsules and require installation of a conversion kit if your vehicle wasn't originally equipped with HID bulbs.
The latest in automotive lighting technology, LED bulbs are used in every application from headlights to taillights. They can last up to an incredible 30,000 hours, far longer than halogen capsules, and produce about 2,500 lumens of light, comparable to halogen incandescent replacement light bulbs, at 80% the energy use.
Advantages of LED bulbs include improved light output with a focused beam and improved clarity especially at night. LEDs produce directional light vs. omnidirectional light produced by halogen incandescent bulbs. For this reason, factory LED lights are application-specific (make, model and year) and are usually dealer-only parts. When LED lights first appeared, they only came from the factory on high-end vehicles. Every model year, more LED lights are being included on more passenger cars, trucks and SUVs. They are mainly used for part, but never all, the forward lighting on the vehicle.
It is important to note that many LED aftermarket bulbs offered for today's vehicles are often intended for off-road use only. Many of these aftermarket LED replacement bulbs are not DOT (Department of Transportation) approved for use in headlights or signaling (brake lights and turn signals) and not street legal.
Mainly found in older vehicles, sealed beam headlights feature a one-piece design with a glass lens – the bulb and housing are all connected. When the bulb burns out, the complete fixture has to be replaced. Economical and easy to replace, sealed beam headlights were required on all vehicles from 1941 to 1983. In 1984, the law changed to allow composite housings with replaceable bulbs. As time passed, sealed beams were phased out in favor of halogen capsules.
Factors to Consider
From where you drive to what conditions you drive in, there are many factors that go into selecting the right Wagner replacement bulb for your vehicle. Factors to consider are:
Vehicle
What kind of lights did your vehicle come equipped with from the factory?
Conditions
What type of environment do you drive in? Do you do a lot of night driving or on rural or poorly lit roads?
Weather
Do you live in an area that experiences a lot of snow, rain or fog?
Price
Are you willing to pay for premium features/technology?
Choosing the Right Bulb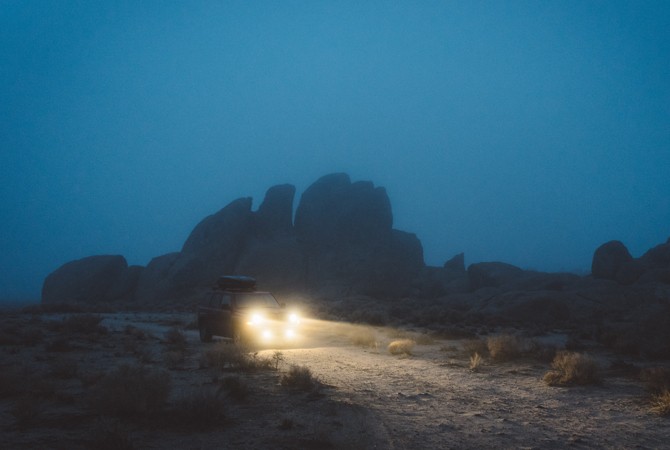 Now that you've thought about the conditions under which you drive, you can use that information to pick the Wagner replacement light bulb that is right for you. Wagner recommends replacing your headlight bulbs with the same style bulb that came on the vehicle from the factory. The lens or headlight assembly is designed for that style of light and is engineered to perform best with the style being used.
Since most vehicles have halogen capsules, it is best to upgrade to a premium capsule that best fits your needs.
Wagner BriteLite® Capsules
With a beam pattern that is up to 120' longer and up to 80% brighter than Wagner standard halogen headlamps, Wagner BriteLite maximizes your viewing area for safer and easier night driving.
Wagner Night Defense™ Capsules
Featuring an exclusive tri-color/tri-zone coating that disperses light up to 40% brighter, Wagner Night Defense capsules project a beam pattern up to 60' longer than standard OEM lamps. This unique technology provides a yellow light at the top view that is non-glaring into oncoming traffic while the whiter, wider light makes it easier to read signs on the side of the road.
Wagner TruView® Capsules
For a clearer view of the road and the look of HID lighting, Wagner TruView bulbs deliver a whiter blue light at 4,000K to reflect better off of street signs.
Wagner LongLife HD Capsules
Equipped with extra-strength filaments and designed to deliver twice the life of Wagner standard capsules, Wagner LongLife HD bulbs are perfect for fleets or vehicles driven regularly over long periods of time.
Wagner Halogen Capsules
Designed to meet or exceed original equipment standards, count on Wagner Halogen Capsules for superior performance. Equipped with high-grade filament and glass, Wagner Halogen Capsules delivers brighter, whiter light than incandescent lighting.
Wagner TruViewPLUS® LED Sealed Beams
Delivering long-lasting performance for commercial and vintage applications, Wagner TruViewPLUS LED Sealed Beams dramatically improve visibility under a full range of operating conditions.
Wagner BriteLite® Sealed Beams
With up to 20% more light to maximize your viewing area, Wagner BriteLite Sealed Beams reduce glare in rain, snow and fog. An extra-strong filament withstands greater vibration while coated terminals inhibit corrosion.
Wagner LongLife HD Sealed Beams
Get four times the life of Wagner standard sealed beams with Wagner LongLife HD Sealed Beams. A rugged housing resists shock, vibration and damage.
Wagner Halogen Sealed Beams
Shining up to 40% farther and delivering brighter, whiter light than incandescents, Wagner Halogen Sealed Beams have a reflective bottom shelf that reduces glare in fog, rain and snow.
Which Wagner Headlight/fog light is right for me?
| | | | | | |
| --- | --- | --- | --- | --- | --- |
|   | BriteLite Capsules | TruView Capsules | Night Defense Capsules | Long Life HD Capsules | TruViewPLUS LED Sealed Beams |
| Driving at night |  X |  X |  X |   |  X |
| Driving in fog, rain or heavy snow |  X |   |  X |   |  X |
| Driving on rural or poorly lit roads |  X |  X |  X |   |  X |
| Vintage vehicle |  X |  X |   |  X |  X |
| Want the latest in technology |  X |  X |  X |  X |  X |
| Commercial vehicle |  X |   |  X |  X |  X |
| HID appearance & performance |   |  X |   |   |  X |
Learn more about quality lighting, find your car part, or find where to buy your auto part today. 
The content contained in this article is for informational purposes only and should not be used in lieu of seeking professional advice from a certified technician or mechanic. We encourage you to consult with a certified technician or mechanic if you have specific questions or concerns relating to any of the topics covered herein. Under no circumstances will we be liable for any loss or damage caused by your reliance on any content.