Brake Pads for Demanding Conditions
Whether you're on patrol or on-call, Wagner® knows that police personnel often find themselves driving in challenging conditions that call for brake pads that perform when the heat is on. That's why engineers developed Wagner PPV brake pads. 

Delivering Outstanding Durability
Designed to meet the unique needs of police cars and SUVs, Wagner PPV brake pads are custom designed and formulated for those hardworking vehicles on the front lines. These brake pads resist high heat and reduce wear to deliver the durability and powerful performance needed to keep these vehicles on the road longer. Wagner has PPV brake pads available for many popular police pursuit vehicles like the Chevrolet Tahoe PPV, Dodge Charger Pursuit, Ford Police Interceptor Utility, and Ford F-150 Police Responder.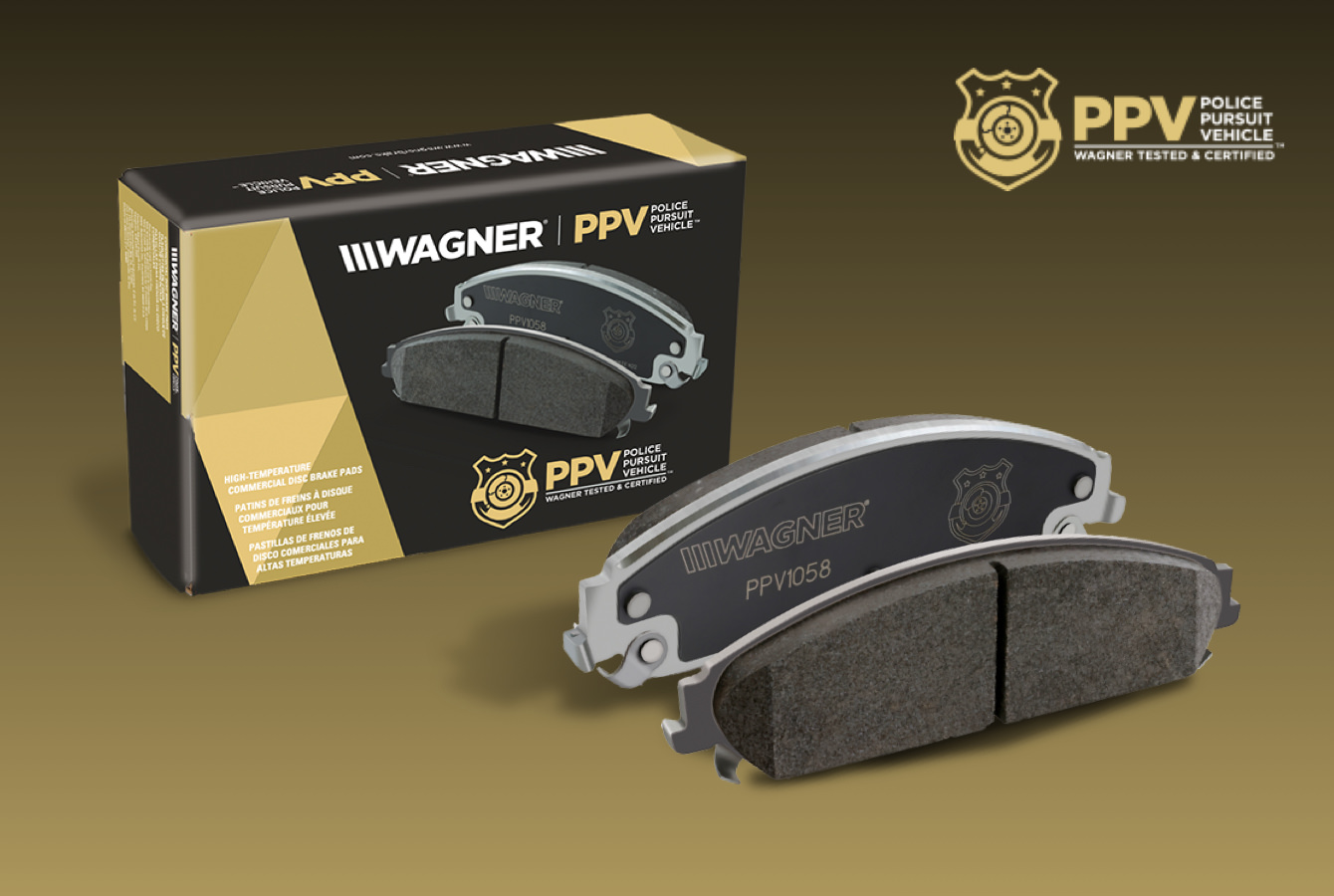 DESIGNED FOR POLICE PURSUIT VEHICLES
Specifically engineered and tested to handle the extreme driving conditions faced by police pursuit vehicles
HIGH-STRENGTH FORMULATION
Proprietary friction formulation delivers high-performance stopping power and superior braking performance in extreme driving conditions
LONG-LASTING DURABILITY
High-strength friction materials are tested up to 1000°F, and effectively manage extreme heat to deliver superior pad life under extreme use
QUIET OPERATION
Multi-layer shim and advanced formulation significantly reduces noise and vibration
RESISTS CORROSION
Exclusive combination of superior galvanized steel plates with mechanical retention for corrosion resistance and longer life
HARDWARE INCLUDED
Premium stainless steel hardware included for all applications
ZERO COPPER
Features Wagner OE25™ zero-copper friction formulation
HIGH-PERFORMANCE BRAKING & OUTSTANDING DURABILITY
Proprietary, high-strength hybrid friction formulation features a complex blend of metallics, carbon, and advanced ceramics technologies. Effectively manages high heat providing high-performance stopping power and outstanding pad life in pursuit-style driving conditions.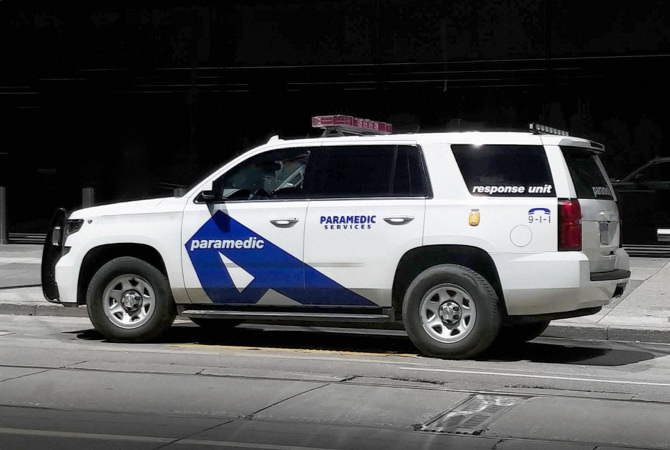 Perfect Pairing – Wagner SD Rotors
Pair PPV brake pads with Wagner's high-strength SD rotors for the ultimate high-performance partnership. Engineered with superior metallurgy, Wagner SD rotors are designed for high-strength durability and extreme heat management, providing ideal braking power for police vehicles.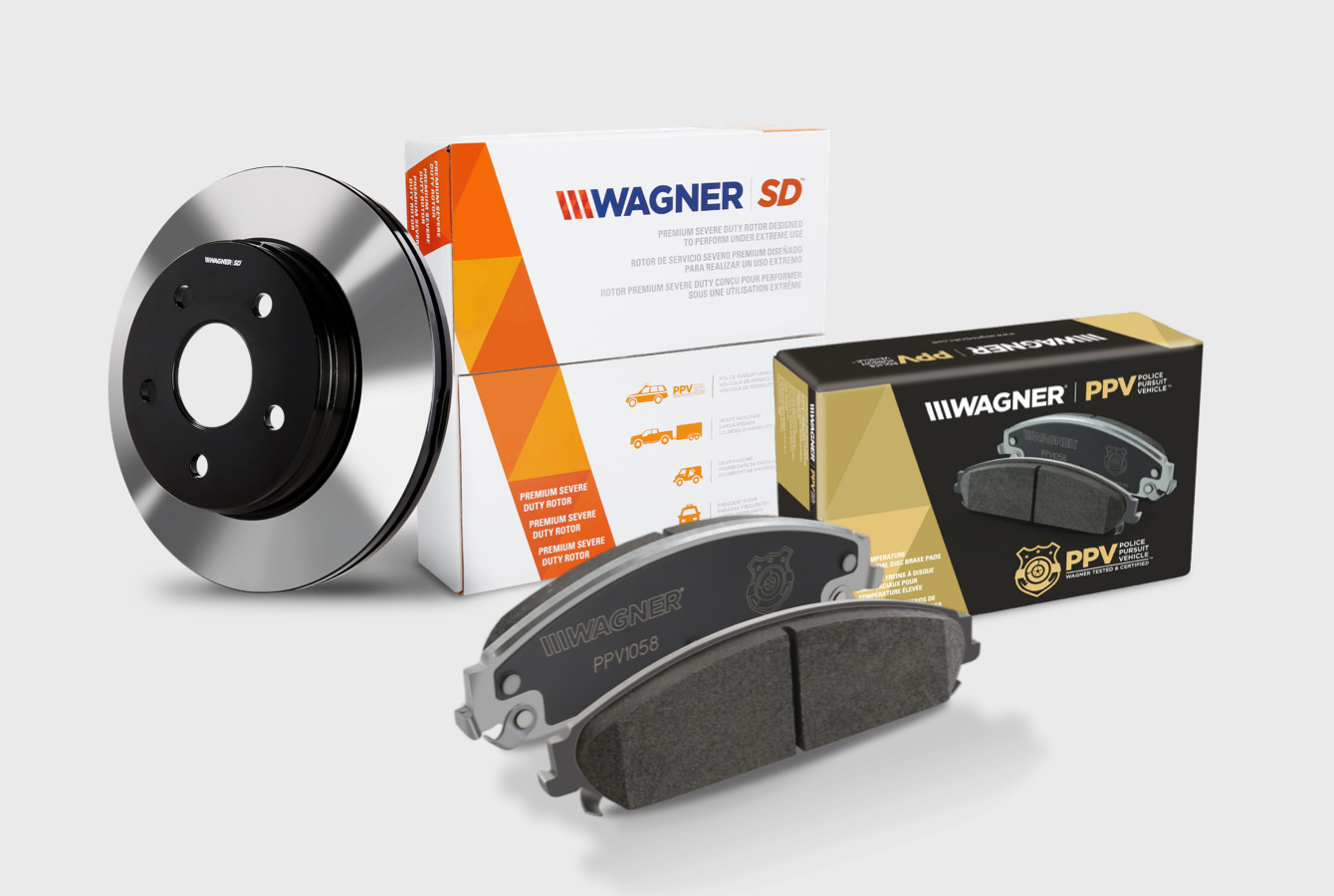 BUILT STRONG
Engineered to OE dimensions, rotors are designed for vehicles that are driven in demanding conditions, such as making frequent stops, towing, and carrying heavy loads
EXTREME DURABILITY
Designed with superior metallurgy featuring a combination of lightly alloyed and high-carbon metallurgy for high-strength, excellent durability, and extreme heat management
ENGINEERED FOR PERFORMANCE
OE-specific vane design provides effective braking power and heat dissipation while controlling noise, vibration, and harshness
PREMIUM PROTECTION
Durable E-Shield® protective coating is applied to non-braking surfaces to inhibit corrosion
PROPER BALANCE
Spin balanced and cut to limit vibration for improved stability and control
EASY INSTALLATION
Rotors are packaged in a Vapor Corrosion Inhibitor bag, eliminating the need for an oil coating and reducing prep time
For the demanding driving conditions that officers face every day, Wagner PPV brake pads and Wagner SD rotors are always ready to respond. At Wagner, we put everything into them so you can get the most out of them.
---
The content in this article is for informational purposes only. You should consult with a certified technician or mechanic if you have questions relating to any of the topics covered herein. Tenneco will not be liable for any loss or damage caused by your reliance on any content.
OTHER PARTS FOR YOUR VEHICLE
Wagner® offers a wide variety of products for all of your automotive needs. Check them out today!