Achieving better braking performance
Failure to clean rust buildup and properly lubricate caliper brackets during brake service is proven to be a major cause of brake noise, premature wear and increased stopping distance. The Garage Gurus recommend a meticulous cleaning and lubricating of all caliper brackets and mounting points. This will allow proper caliper/pad movement to ensure maximum brake performance and customer satisfaction.
During this cleaning you should address the following issues: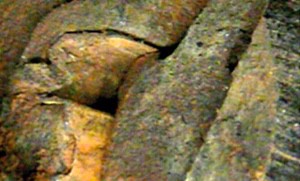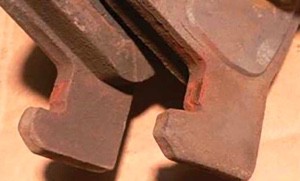 Rust Jacking – No Pad Movement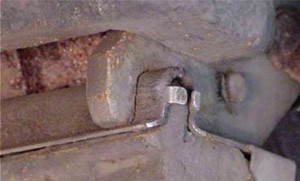 Recommended caliper cleaning & lubrication procedure:
Use a wire brush or sand/bead blasting to remove rust from caliper brackets/guides to achieve a clean, smooth, uniform surface.
Clean or replace attaching hardware.
Lubricate metal-to-rubber friction points (guide pins to boots) with silicone lube (Wagner #F132005).
Lubricate metal-to-metal friction points (brackets to guides/guides to pads) with a Molybdenum Disulfide lube, commonly called Moly Lube.
DO NOT lubricate or apply any compounds on the backing plate of Wagner ThermoQuiet® pads with IMI brake pads.
Use premium quality Wagner brake pads.
Use Wagner rotors.
Note: Molybdenum Disulfide is effective in wet or corrosive environments over a wide range of temperatures.
Results
After a thorough cleaning and lubrication, here is what a cleaned caliper bracket and properly lubed guide pins and guides look like.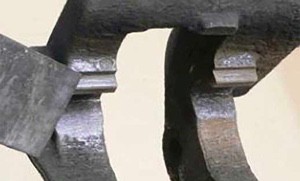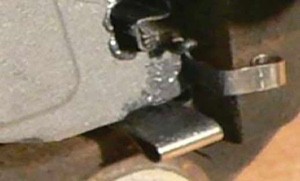 Learn more about quality brake parts, find your car part, or find where to buy your auto part today.
The content contained in this article is for informational purposes only and should not be used in lieu of seeking professional advice from a certified technician or mechanic. We encourage you to consult with a certified technician or mechanic if you have specific questions or concerns relating to any of the topics covered herein. Under no circumstances will we be liable for any loss or damage caused by your reliance on any content.
OTHER PARTS FOR YOUR VEHICLE
Wagner® offers a wide variety of products for all of your automotive needs. Check them out today!