A key part of a vehicle's regular maintenance, a brake job is a common repair. While it may be routine and something that you've done many times, there are some important tips to keep in mind. Following these helpful reminders ensures a successful repair with fewer customer comebacks.
Tip 1 – Install Brake Pads in the Correct Orientation
To ensure optimal performance, brake pads should be installed in the correct orientation. If the pads are installed backwards, it can cause problems like uneven pad wear and damaged rotors, as well as performance issues like a soft or hard pedal due to the caliper piston not making proper contact. (This can be more of an issue with certain applications like installing the D-1414 brake pad on Ford and Lincoln trucks and SUVs.)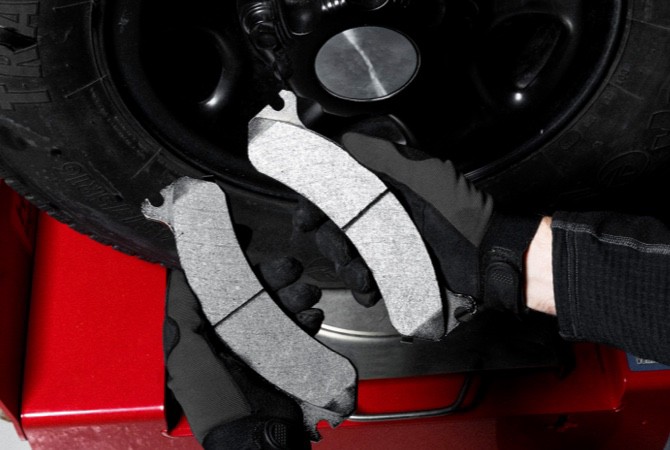 Tip 2 – Install New Hardware
When doing a brake job, it is important to use the new hardware supplied with the new brake pads. Over time, the heating and cooling cycles during normal driving can weaken the hardware. Damaged hardware can lead to problems like uneven brake pad wear, noise, warping and binding. While it is tempting to reuse the old hardware, using new hardware is the perfect way to complete the repair.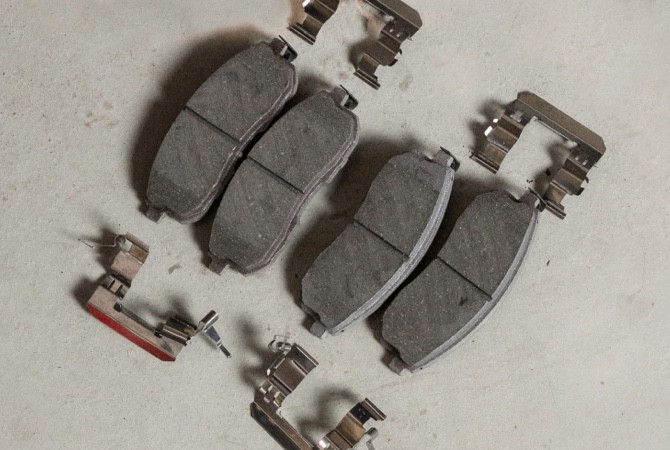 Just like brake pads, rotors are subject to wear. Don't forget to examine the rotors for wear when replacing the brake pads. Brake pads are pressed against the rotor to help bring the vehicle to a stop; if new brake pads are put on a vehicle with worn rotors, the vehicle's stopping ability can be reduced. Damaged rotors can also lead to premature wear on the new brake pads. Change the rotors when replacing the brake pads for optimal performance.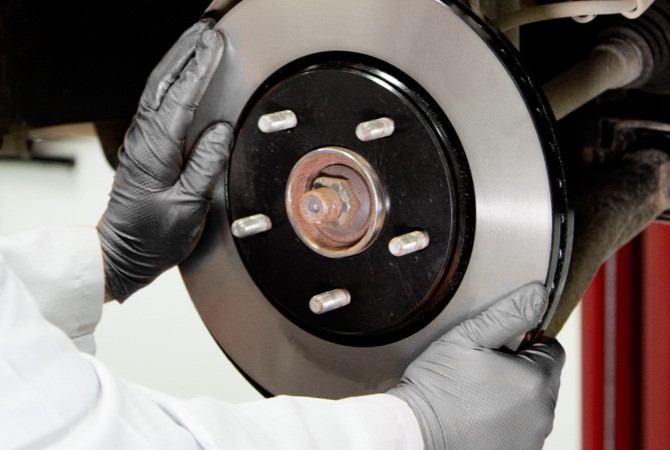 Tip 4 – Pick the Right Parts
Selecting the right replacement equipment to complete the repair lays the foundation for a successful brake job. Look to Wagner® for a full line of brake pads, rotors and brake fluid. From OEX and OEX Car to TQ, QS and SD, Wagner brake pads deliver premium braking performance, while Wagner premium rotors have a protective electro-coating applied to all non-braking surfaces. Pair Wagner rotors with Wagner brake pads for optimal performance.
Getting the Job Done Right
---
The content contained in this article is for informational purposes only and should not be used in lieu of seeking professional advice from a certified technician or mechanic. We encourage you to consult with a certified technician or mechanic if you have specific questions or concerns relating to any of the topics covered herein. Under no circumstances will we be liable for any loss or damage caused by your reliance on any content.
OTHER PARTS FOR YOUR VEHICLE
Wagner® offers a wide variety of products for all of your automotive needs. Check them out today!