The use of chemical compounds when installing disc brake pads depends on the pad design. We have broken down whether to use chemicals when you install your brake pads and the proper type of compound you'll need. Following these guidelines will help ensure optimal function and service life.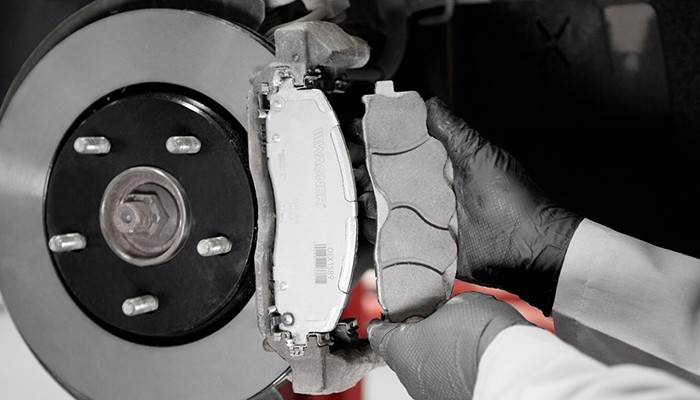 When installing disc pads with constrained layer shims already attached to the disc pad plate, such as Wagner® OEX, some Wagner TQ® SKUs, Wagner SD™, or Wagner QS™, the installer should put a slight coat of Wagner Silicone Lubricant on the back of the shims. This will serve as an additional noise suppressant.

Do NOT put any other chemical compound on the back of the shim. Compounds that are tacky might cause the shim to be pulled from the back of the disc pad plate. Chemical compounds such as moly lube or other products that have a petroleum base should not be used. Petroleum-based products can have an impact on the rubber in a brake system.
Wagner TQ® pads with its patented IMI™ (Integrally Molded Sound Insulator) design require NO chemical compounds (EMP, silicone lubricants, moly lube, etc.) to be placed on the insulator area of the disc brake pads. Wagner TQ with the IMI is designed to be installed right out of the box and onto the vehicle. Use of chemicals on the insulator may reduce the insulator's effectiveness.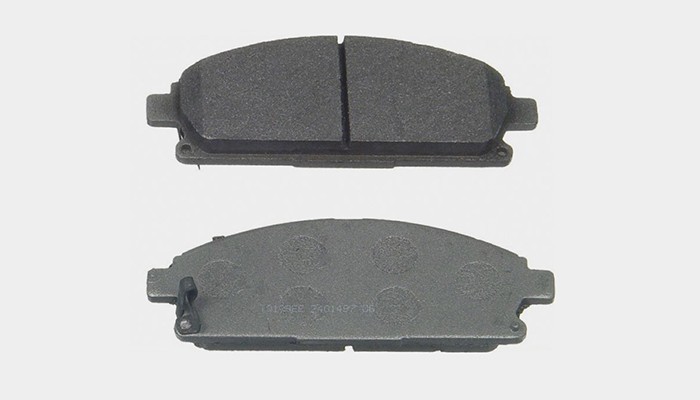 When installing disc pads that do not have shims attached (as per OE), utilize the EMP compound that is included in the box with the pads. EMP compound should be put on the back of the disc pad plate where there is contact with the caliper casting and the caliper piston. EMP compound should be applied in a thin coat approximately 1.5-2mm thick on the back of the disc pad plate 10-15 minutes prior to the installation of the disc pads. This will allow the EMP compound proper cure time. If time for curing is not allowed, the EMP compound will be ineffective as a noise suppressant.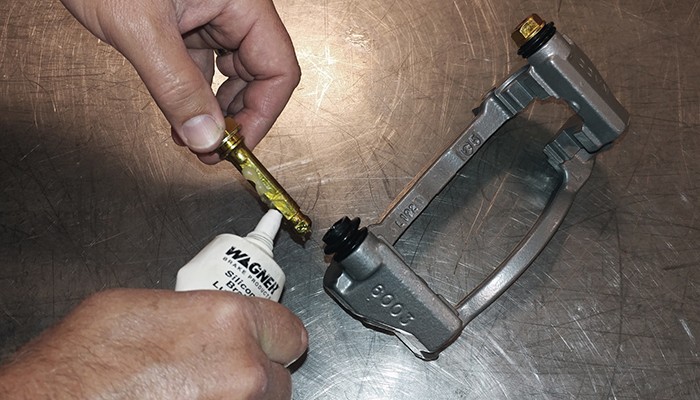 On all disc brake designs, the caliper rails or abutments (where this is metal-to-metal contact with the disc pad plate) should be cleaned and lubricated with moly lube. Guide pins should be lubricated with silicone brake lubricant. Moly lube or petroleum-based products should not be utilized with caliper guide pins, as it will adversely affect the rubber guide pin boots.

Learn more about quality brake parts, find your car part, or find where to buy your auto part today.
The content contained in this article is for entertainment and informational purposes only and should not be used in lieu of seeking professional advice from a certified technician or mechanic. We encourage you to consult with a certified technician or mechanic if you have specific questions or concerns relating to any of the topics covered herein. Under no circumstances will we be liable for any loss or damage caused by your reliance on any content.
OTHER PARTS FOR YOUR VEHICLE
Wagner® offers a wide variety of products for all of your automotive needs. Check them out today!