Important Choice
Brakes are one of the most important safety features on your vehicle; you count on your brakes to safely bring your vehicle to a stop every time you press down on the brake pedal. If it seems like it's taking longer than usual for your vehicle to come to a stop, it could be time to replace your brake pads.
But which brake pad is right for your vehicle? Selecting the right brake pad can be confusing. You know that this is an important decision; your safety and the safety of your passengers are at stake. Check out our brake pad buying guide to help you make the right choice.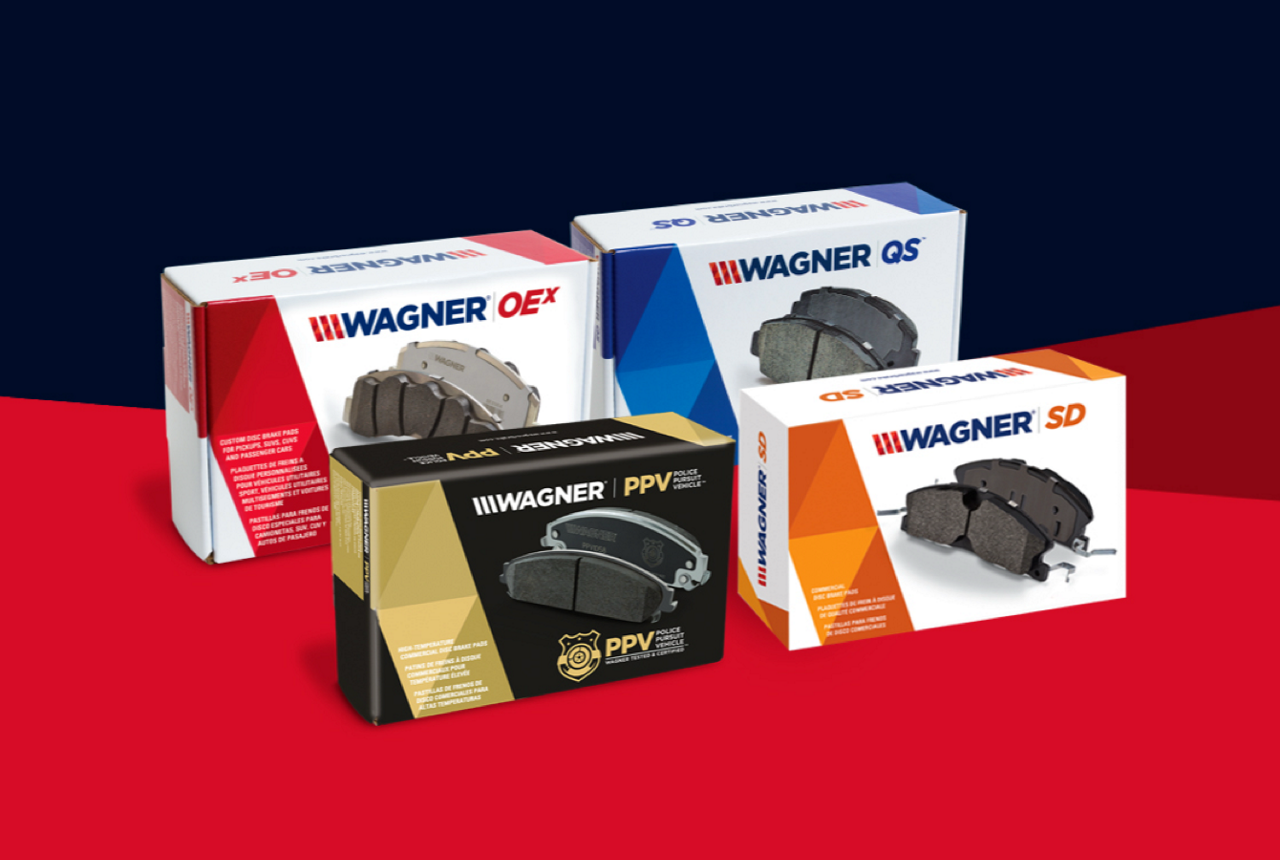 Factors to Consider
From how you drive to what you drive, there are many factors that go into the selecting the right Wagner brake pad for your vehicle. Taking the time to assess your driving habits and the conditions you drive in will go a long way to help you pick the right brake pad.
Factors to consider:

Vehicle
What kind of vehicle are you driving? A vehicle that is used for commuting around town has different braking needs than a vehicle used to tow or haul or an emergency vehicle.

Climate
What type of environment do you drive in? Is it mountainous, hot or cold? These conditions can all affect your brake pad choice.

Traffic
Do you do a lot of stop-and-go city driving or do you put more highway miles on your vehicle?

Tow or Haul
Do you use your vehicle to tow or haul a heavy load? Towing a trailer or boat or loading up the bed of your truck places a strain on your brakes.

Noise
Is having quiet brakes important to you? Or can you tolerate some noise?

Rust
Are clean wheels important to you? Or can you deal with a little brake dust?

Technology
Do you want the latest technology and features or do you simply want to restore OE braking performance?

Price
Are you looking to simply keep your vehicle on the road or are you willing to pay for premium features?
Choosing the Right Brake Pad
Now that you've determined your driving habits and the conditions that you drive in, you can use that information to pick the Wagner brake pad that is right for you.
Which Wagner Brake Pad is Right for Me?
| Passenger Car Chart | OEx | TQ | QS | SD |
| --- | --- | --- | --- | --- |
| Personal/family vehicle | X | X | X |   |
| Work, fleet or municipal vehicle |   |   |   | X |
| 2010 or Newer vehicle | X | X | X | X |
| 2009 and Older vehicle |   | X | X | X |
| Basic vehicle – keep in working order |   |   | X |   |
| Premium vehicle – willing to invest in upgraded parts | X | X |   | X |
| Towing/hauling |   |   |   | X |
| Filling vehicle with lots of gear | X |   |   | X |
| Driven on smooth, highway-type roads |   | X | X |   |
| Driven in extreme conditions/off-roading or trail riding |   |   |   | X |
| Reduced brake dust | X | X | X | X |
| Longer pad life | X | X |   | X |
---
The content contained in this article is for informational purposes only and should not be used in lieu of seeking professional advice from a certified technician or mechanic. We encourage you to consult with a certified technician or mechanic if you have specific questions or concerns relating to any of the topics covered herein. Under no circumstances will we be liable for any loss or damage caused by your reliance on any content.